Vinyl Flooring in Lethbridge, AB, and Southern Alberta
Vinyl Flooring Made Just for You
Ready for brand new durable floors that also have a stunning appearance? Or are you looking for a wood-look interior without the hassle of hardwood pricing and upkeep? Shop our large-scale collection of vinyl flooring options made just for you at FloorRight Interiors in Lethbridge, Alberta.
Luxury vinyl plank and tile are the perfect alternative to hardwood and ceramic tile when you want to achieve an elegant look in your home. We have a plethora of wood-look and stone-look vinyl flooring designs that are sure to match your taste. Our expansive showroom proudly serves Lethbridge and the surrounding Southern Alberta areas.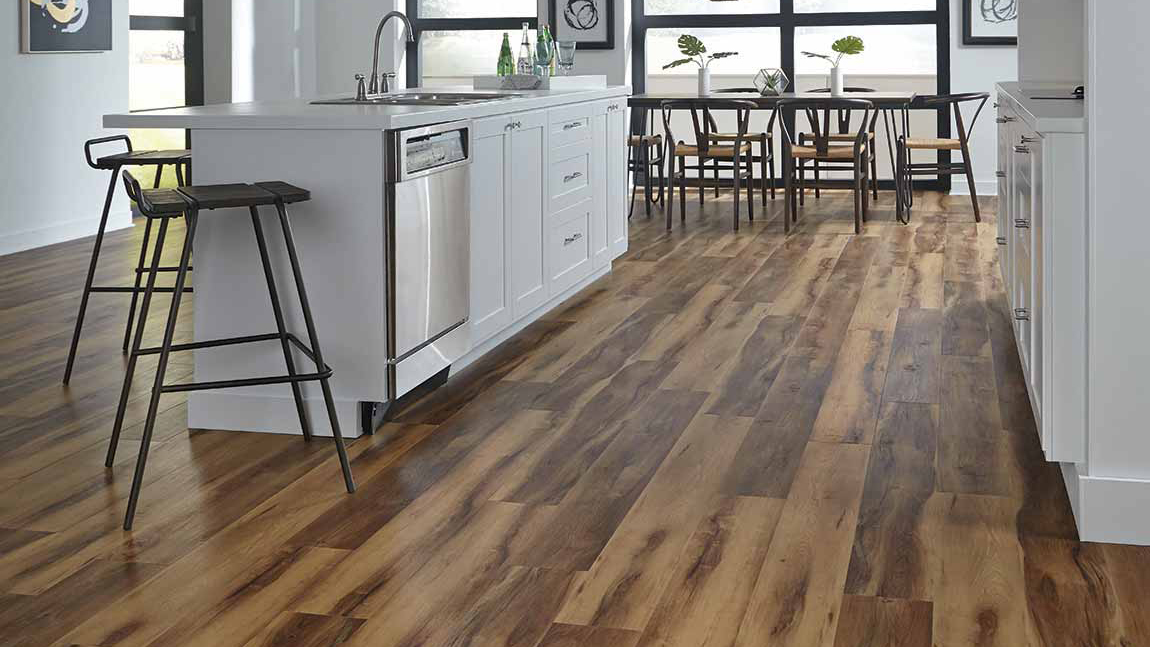 Types of Vinyl Flooring
Vinyl floors have come a long way since your grandma's traditional sheet vinyl. With modern technology, vinyl flooring is now making a comeback as a waterproof, durable alternative to hardwood flooring. Today, vinyl floors come in various styles, from planks to tiles, and follow a simple installation process that makes them perfect for any busy homeowner. Although both luxury vinyl flooring and traditional vinyl flooring are composed of the same four layers, luxury vinyl floors are thicker, making them more effective against daily wear and tear.
We carry exclusive luxury vinyl flooring brands from industry-leading manufacturers such as Downs H20, Galvanite and Spotlight Values.
Vinyl Floor Maintenance
All of our vinyl floors at Floor Right Interiors are 100% waterproof, meaning you can install them in any room in the home, including moisture-prone areas like your basement and kitchen. The clear wear layer in vinyl flooring also protects the floor's surface from foot traffic, marks, gouges, and spills.
Vinyl Floor Installation
We'll be sure to find the right professional installer for your vinyl floor installation, with the aid of our flooring specialists. Our installers are familiar with our product lines and know the best installation methods to ensure that your vinyl floors are covered for years down the road. You get the best of both worlds with vinyl plank flooring because you can build the wood-look floor of your dreams without the concern of gapping or cupping with changes in moisture. Vinyl flooring can be installed in any room of the house, including basements and laundry rooms, due to its waterproof capabilities. To get your fabulous new luxury vinyl floors installed in no time, contact us at FloorRight Interiors in Lethbridge, AB.

Contact our flooring store today to schedule an on-site consultation about your vinyl floor project.