Redefine Your Favorite Spaces with Tile Flooring in Lethbridge, AB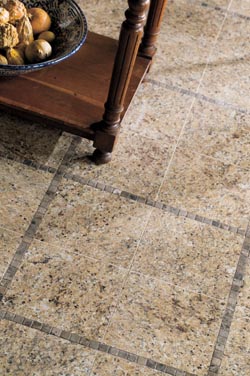 With FloorRight Interiors Ltd, updating the look, feel, and value of your property is a rewarding experience. As your source for tile flooring in Lethbridge, AB, we offer a variety of remodeling solutions that empower you to create the interior of your dreams. Whether for your home or place of business, our showroom has something in store to meet your interior design goals. From start to finish, we are with you at each step of your remodeling journey.
We carry a diverse selection of slate, porcelain, and ceramic tile. Our extensive catalog includes a variety of products from the leading manufacturers and brands. All of our flooring materials are available in different sizes, shapes, and designs--which means that your remodeling options are virtually limitless. We carry three types of tile:
Ceramic Tile
Porcelain Tile
Slate Tile
If you aren't sure where to begin, let us lend a hand. Our flooring experts know about remodeling and interior design, and we will help you plan all of the details of your flooring project. We'll help you discern which type of tile flooring is best for your needs.
The Advantages of Tile Flooring
Beauty, elegance, and lasting durability are yours when you invest in tile. By choosing this sturdy and robust flooring material, you are investing in the lasting visual appeal and strength of your property. Our lineup of tile flooring materials goes well in virtually any room.
A key advantage of tile is that it is tough and built for everyday use. Tile surfaces are hard and will not chip or crack easily. As such, tile is one of the preferred materials for high-traffic areas like the kitchen, bathroom, or living room.
In addition to its attractiveness and heavy-duty composition, ceramic, slate, and porcelain tile are well-known for their ease of maintenance. Our tile flooring products incorporate glazes and finishes that give the surface a striking appeal. Moreover, it provides a protective layer that makes cleaning up spills, dirt, and dust simple and easy.
Let Us Complete Your Flooring Project
Tile flooring is tough. When installed correctly, it will serve you faithfully for many years to come. Count on our team of flooring professionals to complete your remodeling project. We provide complete tile flooring installation.
Our skilled and experienced installers perform all of the steps of your re-flooring project, which includes removing the old flooring. Whether your plans involve a single room or your entire property, there is no project too big or too complex for our team. Visit our showroom to start planning the perfect interior with us.
Contact us to learn more about our selection of tile flooring. We proudly serve Lethbridge, AB, as well as Claresholm, Cardston, Raymond, Magrath, and the surrounding areas.