Update Your Home with New Flooring in Lethbridge, AB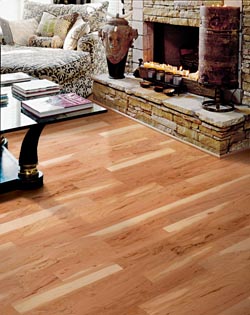 Give your home an updated look with beautiful new flooring in Lethbridge, AB. At FloorRight Interiors, we provide a large selection of surfaces in a number of different styles and materials. So no matter if you are looking for the modern look of vinyl, the timeless elegance of hardwood or the soft comfort of carpet, our store has you covered. Visit us today to explore our collection and find the right solution to upgrade your home's floors.

Choosing the Best Floors
When updating your home's floors, you want to choose styles that work with your current décor or act as the basis for a new aesthetic. You also want to ensure your new surfaces are designed for the specific rooms you are placing them in. Thankfully, our flooring store's staff are here to help you make the best choices.
We know which materials are best in each room, and we use this understanding to help you choose your new floors. For example, it is best to use waterproof surfaces such as tile or vinyl in areas where high moisture can be a problem, such as in bathrooms and basements. Alternatively, carpet is the preferred choice for areas where comfort is most important such as in bedrooms or living areas.
So when you need help selecting the right home flooring solutions for your next remodelling project, visit our store. Our team is always ready to give you the specialised assistance you require.

Maintaining Your Surfaces
After updating your home with beautiful new floors, you will want to ensure that they last as long as possible. This is why it is vital to keep up proper maintenance on your floors. While cleaning most surfaces is easy with a mop or vacuum, some floors need a more in-depth maintenance strategy. For example, with hardwood surfaces, you need to use specialised cleaners and polishes so your floors retain their beautiful finish.
Additionally, by using the top flooring brands that we offer, you will have an even easier time maintaining your floors. Brands such as Tigressa® and Floorcraft™ are designed with busy households in mind and provide surfaces that are durable and simple to keep clean.

Complete Installations
At FloorRight Interiors, we offer professional services to install your new floors in your home. Our experienced team has the tools and skills required to lay down your new surfaces, ensuring that they look phenomenal in your home. By choosing our team to handle your flooring installation you will have peace of mind that your new floors will last for many years.


Contact us when you need new floors for your next home remodelling project. We proudly serve Lethbridge, Claresholm, Cardston, Raymond, and Magrath, AB as well as the surrounding areas.