Transformative Commercial Flooring in Lethbridge, AB
As a business owner, you want to create an inviting atmosphere for your customers and clients. One of the easiest ways to achieve this is to have luxurious flooring installed throughout your company. At FloorRight Interiors, Ltd. we offer an expansive collection of commercial flooring in Lethbridge, AB.
Whether you are looking for wood surfaces, tile, or carpeting, our showroom has it all. And if you are unsure of what flooring would work best in your company, our qualified designers can give you ideas of what works best in each room of your property. So come in and explore our showroom today, and let us help you make your business a more inviting space.
The Commercial Difference
Your company's floors need to be durable enough to stand up to your day-to-day operations. Whether this is from heavy foot traffic in the front of a store, or regular spills and messes in a busy restaurant kitchen, you need flooring that lasts. That's why our commercial flooring options are perfect for your business.
These superior products are designed for durability and hold up to all of the foot traffic your business receives. By investing in these excellent flooring options, you do not have to worry about replacing your floors nearly as often.


Noise Reduction for Offices
When you have an office, you want to ensure that your employees have a quiet area to work in. One of the best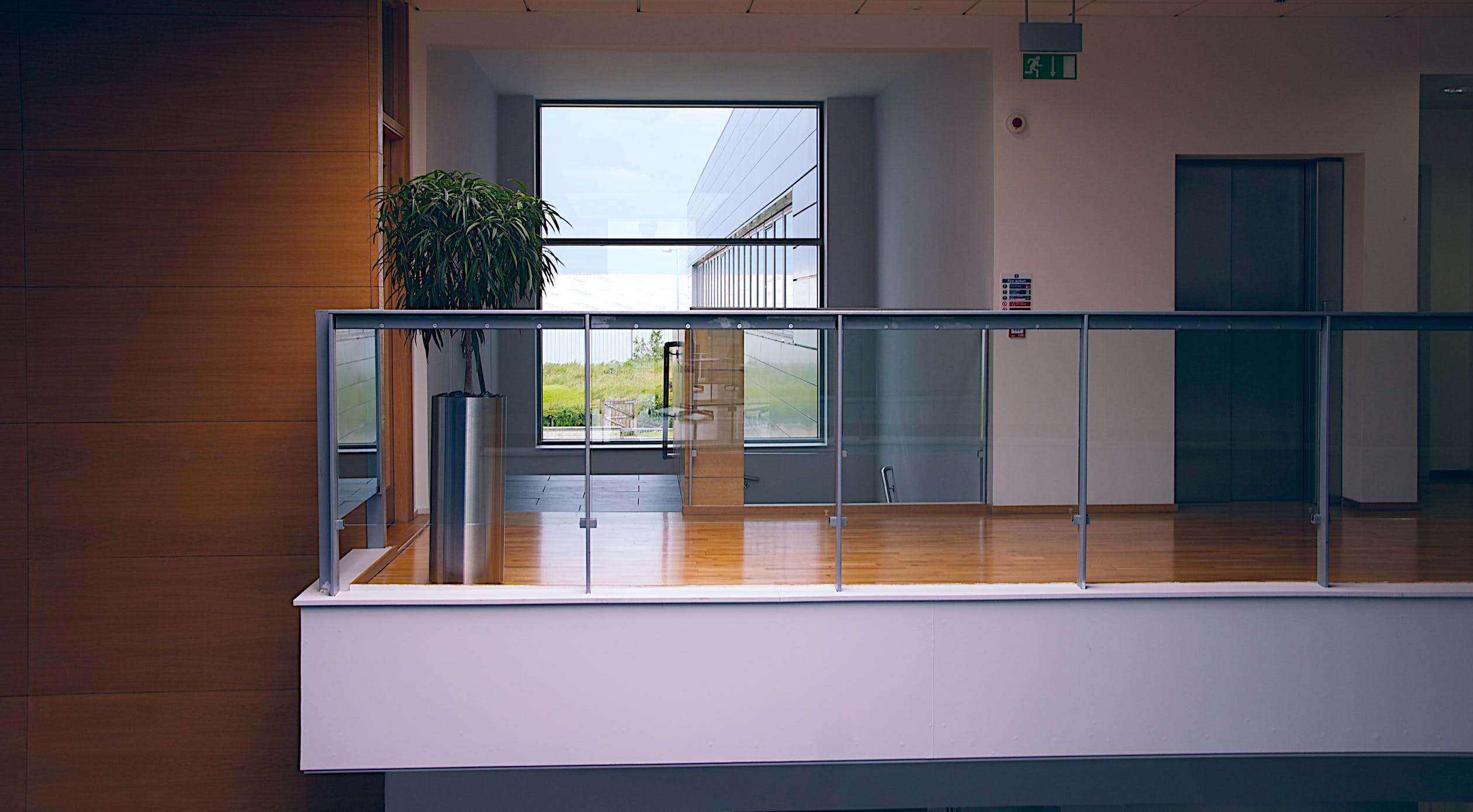 ways to accomplish this is to install carpeted flooring. Carpet provides natural sound dampening, helping to keep ambient noise low. This gives your employee's a better work environment, allowing them to more easily focus on their work.
In addition to dampening sound, a carpeted surface also helps trap allergen, like dust. This gives your workers a cleaner workspace and helps keep everyone healthy, raising productivity and profits.
Easy Cleaning
Another important factor when choosing a flooring option for your business is how easy it is to clean. One of the best products to match this criterion is our luxury vinyl tile or LVT. LVT is water resistant making it great for areas with regular spills and messes. This surface is also stain resistant and durable, allowing it to keep its great look for a long time after it is installed. When you are looking for a new flooring option for your restaurant's kitchen or your office's bathroom, vinyl tile is a perfect choice.
Contact us when you are looking for new floors for your company. We proudly serve business owners throughout Lethbridge, AB, and the surrounding areas.